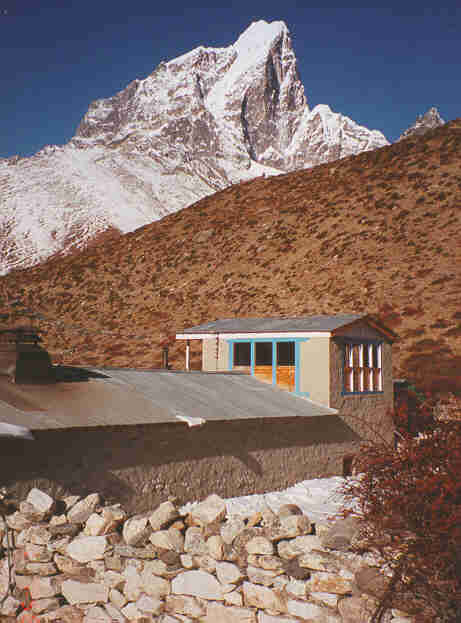 This is the lodge where we spent two nights in Dingpoche. We paid a little extra (about $3 each in total) to have this room with a view, which 4 of us squeezed in.
There was also a nice sunroom, where we hung out and had our meals. It got quite cold, however, after the sun went down, as it was about -4 C at night.
This lodge had one of the best showers, as it was large and bright, with a place to hang all your clothes.
On the first night here, I experienced my first difficulty breathing. You wake up gasping for breath, with a claustrophobic feeling. I had acclimatized by the second night, and slept well.

Looking west towards Taboche,
November 1, 1997.