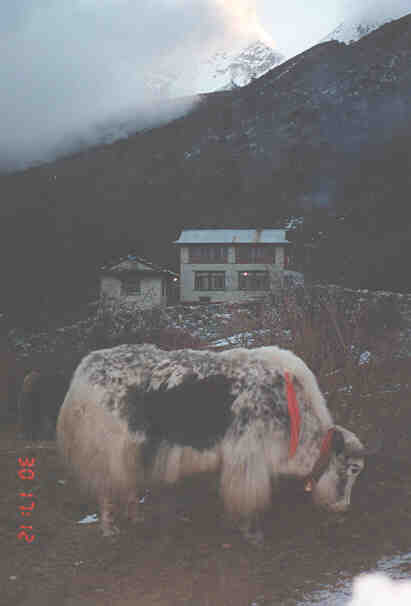 As Richard and Jan were not feeling well, we did not go very far today. I stayed with them in this lodge, while the rest went on to Pangpoche for the night.
There was a field for campers just before the lodge, then a field for yaks. This yak was the pride of the household, well cared for and decorated with a red ribbon.
This photo was taken in poor light at 5:12pm, just as Mt. Everest poked through the clouds at dusk.

October 30, 1997.