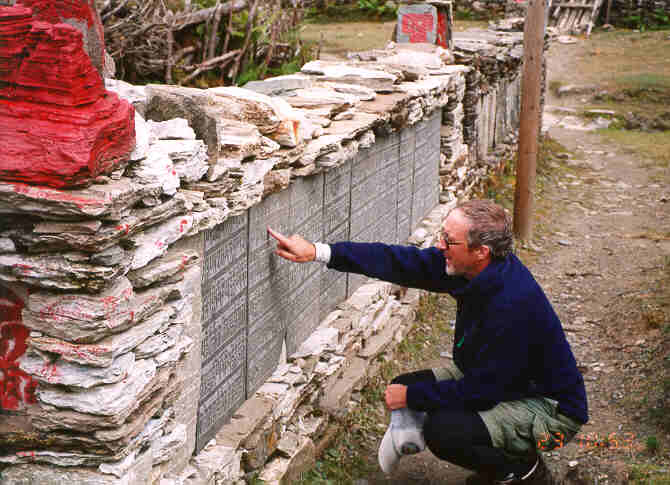 Mani walls, which are dry stone walls inlaid with Buddhist prayer slates, are frequently found in the upper elevations of Nepal. They are often on trail junctions or near villages, but sometimes are in isolated places.
Sometimes the prayers are complicated, but often the writing is simply "Om Mani Padme Hum" repeated over and over again. It means.... I'm still trying to figure that out !
October 23, 1997. Near Pangkongma, a town above Kharikhola, on the way to Zatara Danda.