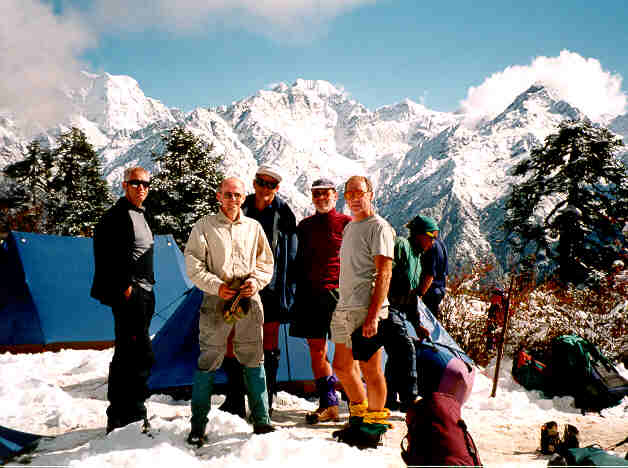 Half of us decided to turn back, because many of the porters were not equipped to handle the fresh snow on the steeper parts of Zatara Danda which were ahead of us. Even though the weather had improved, there was 20-30 cm of snow on the higher parts of the trail.
This is the group that turned back: Jan, Jean, Hu, Richard, Jim (Tineke and Ian missing from the photo). Another group took the better-equipped porters, and carried on.
Looking NE from the 3500m level of Zatara Danda. Mera Peak (left) and Naulekh (middle).
October 25, 1997.