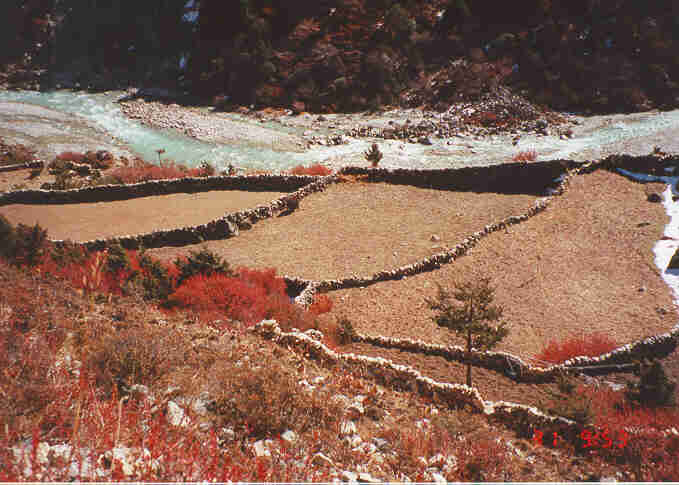 The fields where they grow the hay to feed the yaks.
As there are many yaks on the trail carrying loads, there are "service stations" every few Km which sell hay. These fields are the supply for the service stations.

Walking up along the Imja Drangka river, October 31, 1997.