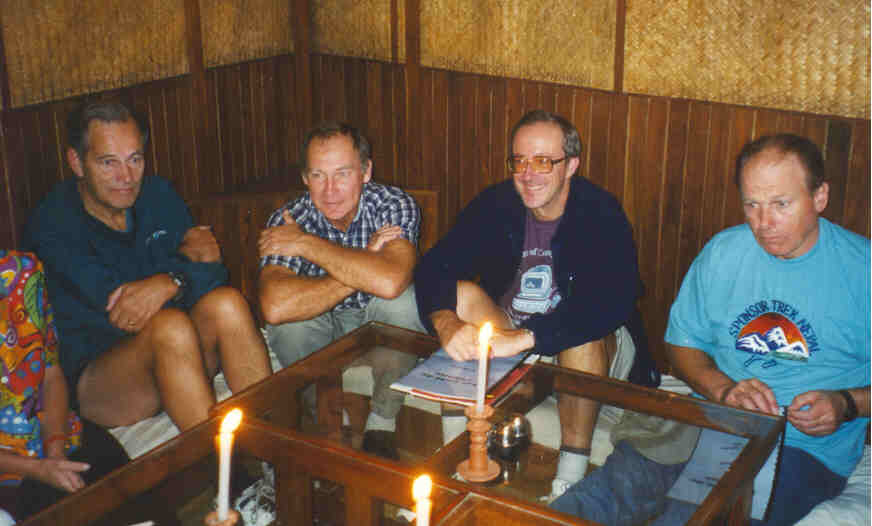 Photo #5 of 92
Hu Reijne, Jim Campbell, Ian Cumming and Richard Pomeroy in a restaurant near Thahity, Kathmandu.
It is around the corner from our trekking agengy, Iceland Trekking, or the street heading towards the Moonlight Hotel.
Some of us are looking forward to the trek with excitement, some with trepidation (or maybe jet-lag).

October 15, 1997.